My Blog
Posts for category: Dental Procedures
By Anchorage Dental Arts, LLC
February 25, 2014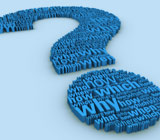 If your teeth are stained and discolored, misshapen or too small, porcelain veneers may be just the opportunity to treat yourself to a beautiful smile that can last for decades. They may be used to restore a single tooth that is broken or stained, or many teeth that are worn or discolored. If you have small teeth with gaps between them, veneers can close the spaces.
Porcelain laminate veneers are thin layers of dental restorative material that are bonded onto your teeth. With porcelain laminate veneers you can change a tooth's shape, size, and color. They require a minimal amount of tooth preparation (reduction of enamel on the original tooth) and are a great way to help you have a beautiful smile now and for decades to come.
They can last from seven to twenty years or more. Part of what determines their exact longevity is the health of your mouth. Gum tissues may deteriorate and the gum line may shrink back away from the roots of your teeth. So brushing, flossing, and other good dental habits are important in maintaining your investment in your smile.
Veneers don't require special treatment, and you can eat nearly anything with them. Keep in mind one precaution, however. Porcelain, like glass, can break with too much stress. This means that biting something that applies a strong twisting movement to your teeth may cause the veneers to shatter. If you grind your teeth at night you may need to wear a night guard to protect your veneers. It doesn't happen often, but if a veneer detaches it can usually be rebonded to the tooth.
Contact us today to schedule an appointment or to discuss your questions about porcelain veneers and see if they are right for you to enhance or change your smile. You can also learn more about veneers by reading the Dear Doctor magazine article "Porcelain Veneers: How long will your porcelain veneers last?"
By Anchorage Dental Arts, LLC
February 10, 2014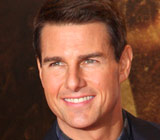 It's no surprise that plenty of teenagers go in for an orthodontic evaluation and come out wearing braces. But sometimes, an observant orthodontist may notice that an adult's smile could use a little bit of improvement, too. Even an adult like — Tom Cruise?
That's exactly what happened to the star of Top Gun, Rain Man and the Mission Impossible franchise. Cruise, then 39, was taking one of his children for orthodontic work when it was pointed out that the leading man's teeth were also out of alignment. So he opted for braces too.
"Yes, Tom Cruise has braces," said his publicist when the star appeared, sporting his new orthodontic appliances. "To him, it's no big deal." Cruise chose to get the relatively inconspicuous ceramic type, with only a thin wire visible in front of his teeth. He wore them for about a year and a half, having them temporarily removed when it was time to make a movie.
Ceramic braces are a popular choice among adult orthodontic patients, many of whom find that less noticeable orthodontic appliances fit in better with their personal or professional lifestyle. Clear aligners also provide a virtually invisible option. We can help you decide which appliance would best meet your needs. But the first step is a thorough evaluation of your periodontal health.
Is it Risky Business to get braces as an older adult? Not usually — but if you do show signs of periodontal disease, which is more prevalent in adults than teens, it's important to bring it under control before beginning your orthodontic treatment. There are also a few medical conditions, such as heart-valve disease, severe uncontrolled diabetes, and leukemia, which might preclude treatment.
For most people, however, orthodontics offers a great way to improve your appearance and boost your self-confidence — even if you're not a movie star. It is estimated that three-quarters of adults have some form of orthodontic problem; and studies have shown that orthodontic treatment can enhance an adult's career opportunities and social life.
So, if you're looking for a better smile at any age, don't hesitate to contact us or schedule an appointment to discuss your treatment options. You can learn more in the Dear Doctor magazine article "Orthodontics For The Older Adult."