My Blog
Posts for tag: cosmetic dentistry
By Anchorage Dental Arts, LLC
April 11, 2014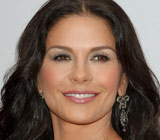 She received an academy award for best supporting actress in Chicago (2002); she regularly stars in big Hollywood films like Oceans Twelve and Side Effects. And she's been named one of People magazine's "most beautiful people" of the year… a total of five times so far. According to big-screen heartthrob Antonio Banderas, "She has one of the most beautiful close-ups in cinematography today."
So would it surprise you to learn that Catherine Zeta-Jones had a little help from cosmetic dentistry along the way? In her childhood, the actress said, "I was teased because I had a really flat-looking nose, and before I got braces, my teeth used to stick out a bit." According to press reports, she has also had various dental treatments to make her teeth look whiter and more even.
Because she's been in the spotlight since a young age, Zeta-Jones had her cosmetic dental treatments performed over a number of years. But if you're unhappy with your smile right now, there's no need to wait: Getting a complete "smile makeover" starts with a consultation at our office. How does it work?
We begin with a thorough dental exam to check for any underlying issues, and some basic questions, including: What do you (and don't you) like about your smile? Are your teeth as even and as white as you'd like them to be? Is your smile too "gummy", or do the teeth seem too large or small in proportion to your facial features? Do gaps, chips or cracked teeth detract from your appearance?
Next, working together with you, we can develop a plan to correct any perceived problems in your smile. We've already mentioned two of the most common ways to enhance a smile that's less than perfect: orthodontics for straightening crooked teeth, and whitening treatments for a more brilliant smile. If your teeth are otherwise healthy, both treatments can be performed at any time — in fact, more and more of today's orthodontic patients are adults.
Other treatments that are often used include cosmetic bonding to repair small to moderate chips or cracks in teeth; crowns (caps) to restore teeth with more extensive structural damage; and veneers to remedy a number of defects — including discoloration, small irregularities in tooth spacing, and even teeth that appear too long or too short. Plus, we have even more procedures designed to remedy specific dental issues.
Will having a better smile get you on the "most beautiful people" list? We can't say for sure. But we think you'll feel better about yourself… and people will notice.
If you would like more information on smile makeovers, please contact us or schedule an appointment for a consultation. You can learn more in the Dear Doctor articles "The Impact of a Smile Makeover" and "Great Expectations — Perceptions in Smile Design."
By Anchorage Dental Arts, LLC
February 25, 2014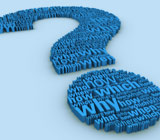 If your teeth are stained and discolored, misshapen or too small, porcelain veneers may be just the opportunity to treat yourself to a beautiful smile that can last for decades. They may be used to restore a single tooth that is broken or stained, or many teeth that are worn or discolored. If you have small teeth with gaps between them, veneers can close the spaces.
Porcelain laminate veneers are thin layers of dental restorative material that are bonded onto your teeth. With porcelain laminate veneers you can change a tooth's shape, size, and color. They require a minimal amount of tooth preparation (reduction of enamel on the original tooth) and are a great way to help you have a beautiful smile now and for decades to come.
They can last from seven to twenty years or more. Part of what determines their exact longevity is the health of your mouth. Gum tissues may deteriorate and the gum line may shrink back away from the roots of your teeth. So brushing, flossing, and other good dental habits are important in maintaining your investment in your smile.
Veneers don't require special treatment, and you can eat nearly anything with them. Keep in mind one precaution, however. Porcelain, like glass, can break with too much stress. This means that biting something that applies a strong twisting movement to your teeth may cause the veneers to shatter. If you grind your teeth at night you may need to wear a night guard to protect your veneers. It doesn't happen often, but if a veneer detaches it can usually be rebonded to the tooth.
Contact us today to schedule an appointment or to discuss your questions about porcelain veneers and see if they are right for you to enhance or change your smile. You can also learn more about veneers by reading the Dear Doctor magazine article "Porcelain Veneers: How long will your porcelain veneers last?"