My Blog
Posts for tag: diabetes
By Anchorage Dental Arts, LLC
March 25, 2017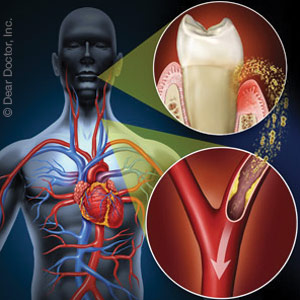 If you have periodontal (gum) disease, you probably already know you're in danger of eventual tooth and bone loss if the infection isn't brought under control. But if you also have diabetes, the effects from gum disease could extend well beyond your mouth.
Gum disease is a bacterial infection caused by plaque, a film of food remnant that builds up on tooth surfaces mainly due to poor oral hygiene. As the infection grows, your body's immune system responds by flooding your gum tissues with antibodies to fight it, resulting in inflammation. As the inflammation persists, though, it damages the gum and underlying bone tissue, which in turn leads to gum and bone loss from the teeth.
Diabetes also causes an inflammatory response within the body. The disease develops either as a result of the body's decreased ability to produce insulin to balance the glucose (sugar) levels in the bloodstream (Type 1) or the body develops a resistance to insulin's effects (Type 2). As a result diabetics experience abnormally high blood glucose levels, a condition called hyperglycemia. This triggers chronic inflammation that can lead to inhibited wound healing, increased risk of heart, kidney or eye disease, coma or death.
Gum disease can worsen diabetic inflammation, and vice versa. The effects of the oral infection add to the body's already overloaded response to diabetes. In turn, the immune system is already compromised due to diabetes, which can then increase the severity of the gum disease.
Research and experience, though, have found that pursuing treatment and disease management for either condition has a positive effect on managing the other. Treating gum disease through plaque removal, antibiotic therapy, surgery (if needed) and renewed oral hygiene will diminish the oral infection and reduce the body's immune response. Caring for diabetes through medication, diet, exercise and lifestyle changes like quitting smoking will in turn contribute to a quicker healing process for infected gum tissues.
Treating gum disease when you have diabetes calls for a coordinated approach on both fronts. By caring for both conditions you'll have a more positive effect on your overall health.
If you would like more information on the relationship between diabetes and gum disease, please contact us to schedule an appointment for a consultation.
By Anchorage Dental Arts, LLC
August 25, 2014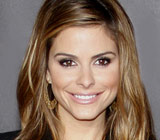 Maria Menounos, an independent filmmaker, actress, and co-host of daily entertainment news program Extra, learned at an early age about the importance of maintaining good general and dental health when her father, Constantinos, a Greek immigrant, was diagnosed with type 1 diabetes. As a result, her parents made sure the family consumed a diet filled with fresh fruits and vegetables, many of which they produced themselves. Maria and her family also consumed little-to-no junk food.
Menounos is still committed to helping those with diabetes. In fact, because she saw first hand the power of communication in the lives of diabetes patients and their families, Menounos is an avid ambassador for the American Diabetes Association.
Maria's experience with diabetes is one that she shares with millions of people worldwide. And if you or someone you care about is suffering from this disease, it's important to be aware of the connection between diabetes and oral health. Recent research has shown a link between two chronic inflammatory conditions: periodontal (gum) disease and diabetes. Evidence consistently reveals that diabetes is a risk factor for increased severity of periodontal disease and conversely, periodontitis is a risk factor for worsening blood glucose control in patients with diabetes and may also increase the risk of diabetic complications. Periodontal inflammation is also associated with an elevated systemic (general body) inflammatory state and an increased risk of major cardiovascular ("cardio" – heart; "vascular" – blood vessel) events such as heart attack, stroke, adverse pregnancy outcomes (e.g., low birth weight and preterm births) and altered blood sugar control in people with diabetes.
If you are interested in learning more about periodontal disease, you can continue reading the Dear Doctor magazine article "Diabetes & Periodontal Disease." Or, if you are diabetic and fear you may have periodontal disease, you can contact us today to schedule an appointment so that we can conduct a thorough examination. During this private consultation, we will also discuss any questions you have as well as what treatment options will be best for you. And to read the entire interview with Maria, please see the Dear Doctor magazine article "Maria Menounos."